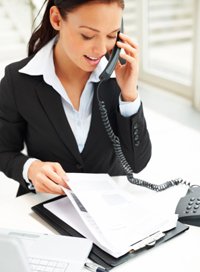 1. Do you like stability and high income?
Join the best!
2. Aren't you afraid of new challenges. Do you dream about great, high paid job?
Apply!
In connection with a very dynamic growth, the ILS Poland Group invites candidates to take part in recruitment for the real estate broker in the local market.
We need hard-working, responsible, representative, ambitious, active, communicative, operative people, who like new challenges, who are resistant to stress, consistent in achieving their aim, independent and having their own car.
WE OFFER:
independent and developing work in a dynamic company with an international range
ñflexible and comfortable work conditions with great atmosphere
possibility of realization career ambitions
trainings
necessary work tools
high salary, depending on achiedved results
fuel additive
after 3 months trial (depending on efficiency) contract of employment
WE EXPECT:
good manners
hard work and communication skills
responsibility and creativity
availability and involvement
at least average education
having own car
age over 25 years
*Allowed the elderly, also with experience, licensed brokers and people who speek foreign languages and students of extramural studies
Send your application to the recruitment department only to the e-mail address: rekrutacja@ilspoland.com