Dear Sir/Madam,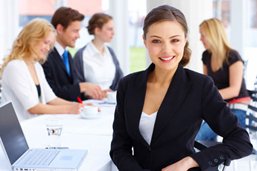 The increase in number of transactions on the real estate markets and different levels of services, was inspired us to make decision about the use of our own experience to create friendly, stable ILS POLAND GROUP company with an international scope, which guarantees safety of performing dreams.
Taking into account difficulty of many law regulations and increase of customer demands, during the broker steps, we are focus on comfort and safety of our current and potential clients. We offer comprehensive service for all real estate transactions in Poland and abroad.
As a professional experts of ILS POLAND GROUP team from many business area we have various licenses, certificates and diplomas inter alia: Minister of Building License (professional broker license), Certificate of Ethics in Public Life, Security Certification of access to undisclosed information (certification guarantees the security of information provided from you) and many others proving our qualifications.
Certificate RELIABLE COMPANY We provide you with safe and comfort through the rapid finalization of purchase, sale, rental or lease transaction based on our own professional brokers, credit counselors, appraisers, residents in other countries. We cooperate with reputable law practices, notaries, property appraisers, banks and other real estate offices in Poland, Europe and Worldwide.
In 2010, we established together with many other co-founders from across the country Polish Chamber of Real Estate.

Since 2011 we participate continuously in the Reliable Company program under the auspices of the Ministry of Economy, and in 2012 received the Gold Certificate of Reliability 2012, which provides for you a kind of guarantee of reliability, and we guarantee you and ensure Safety of performing Dreams.
We would like to invite you to use our services.
More?
Click and see:
Basic data of companies ILS POLAND GROUP:

>>

 

https://en.ilspoland.com/about-us/basic-data-of-companies

Founder Member of the Polish Chamber of Real Estate:

>>

 

https://en.ilspoland.com/about-us/polish-chamber-of-real-estate

Featured Program Participant Reliable Company:

>>

 

https://wizytowka.rzetelnafirma.pl/en/Home/8ZRAHWAI